Complete and painted Battlefleet Gothic Imperial fleet, including Emperor Capital ship from old Space Fleet days: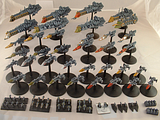 27 BFG Thunderhawks from ForgeWorld: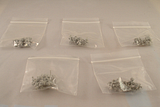 Gear Krieg Allies Army, still in blisters: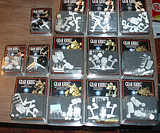 Gear Krieg Axis Army, still in blisters: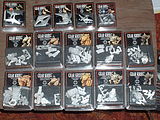 Chaos "Burning" Temple scenery. Custom eight-sided temple lit by Christmas flicker candle: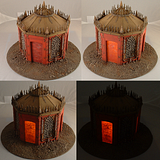 Junk lot; marines, tyranids, skaven, beastmen, chaos, orks, misc bitz. Mostly painted, poorly: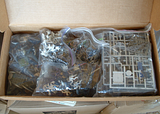 Old Ral Partha, possibly some pre-slotta citadel, others: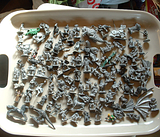 All auctions can be found HERE.